It's Autumn and the Air Smells Like Farts
UGH. I have my window open and something outside smells like poop. Now the inside smells like poop and no amount of candles is taking care of this smell. Here's the lit news.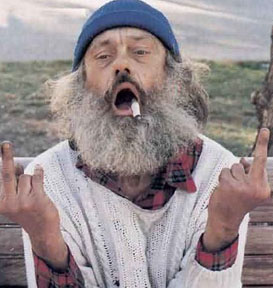 Mensah DeMary mensah demary (name in capital letters here!) is interviewed by Hippocampus Mag.
You can pre-order Robb Todd's book Steal Me for Your Stories at Tiny Hardcore Press.
Robb also has a story at Wigleaf.
Brand new issue of Stymie Magazine is out! Go read some great literature, including something by our very own J. Bradley.
Speaking of Stymie Magazine, they are putting out a poetry-only issue this winter. The deadline is November 15th, so go send them your best sports-related poetry!
Chad Redden's book, Thursday, will be published by Plain Wrap in the spring of 2012. Congrats, dude!
Are you in or near New York? Go see Danny Goodman and Meg Tuite read next week!
Diana Salier begins her West Coast book tour this weekend. Go see her!
Three Short Memoirs by Gregory Sherl over at The Collagist. Also check out an excerpt from Blake Butler's new book, Nothing, over at The Collagist.
Lots of fantastic names in the first issue of Uncanny Valley.
Howie Good gives us a Good protest poem, and also has a little somethin' somethin' at Dogzplot.
Have you read the October issue of PANK yet?
I'm sure you've heard by now about the Accidental Nomination National Book Award fiasco.
Do you read and poo? Here's a study about it.
Please buy Roxane Gay's first book, Ayiti!
Everyday Genius has been nailing it this month. Please go read everything in the October archive.
Barry Basden has a short piece over at fwriction : review.
Three poems by Kayla Rizzo at pressboardpress.
Lost notes of Bram Stoker: a short piece in a UK paper about the notes being found and when they'll be published.
Self publishers stifled by the monopoly of the publishing bigwigs?
NPR gives us a good flowchart re: top 100 SciFi and Fantasy books.
"The Great Unrest" by D.A. Powell.
J.D.A. Winslow reportedly sighted wearing this shirt: