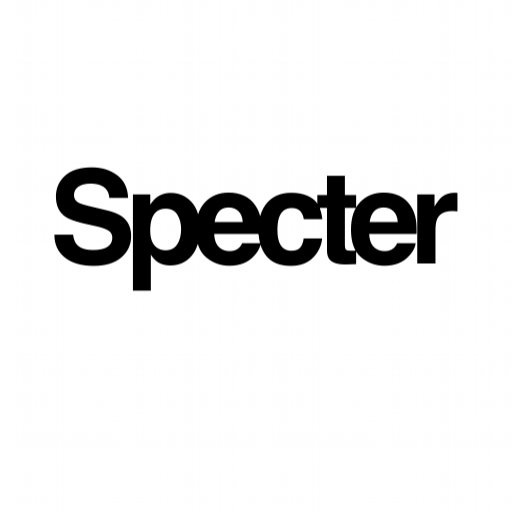 Top Ten Books of 2013: Evelyn N. Alfred
We continue our Top Ten series with Evelyn N. Alfred, a library associate, bibliophile, and an occasional writer based in Glen Burnie, Maryland. Her poetry, stories, and reviews have been featured in several publications including: the Prose-Poem Project, Aunt Chloe, and forthcoming in Bop, Strut, and Dance. She currently dreams about cupcakes, libraries, and using semi-colons correctly. She likes the number three.
*
When you work in a library and are a bit of a book hoarder, you'll regularly have twenty to thirty books checked out at all times, like I do. It's impossible to read them all, so I've grown less tolerant of finishing books that I sort of like, in favor of reading only the good stuff. Below is a list of the ten favorite books I read in 2013.
Americanah by Chimamanda Ngozi Adichie
"The Thickness" – my nickname for Americanah – intimidated me. I tricked myself into reading this novel by creating mini-video updates to hold myself accountable to finishing. It wasn't just the length that made me anxious; I started two other works by Adichie and had abandoned them. After I read the way she described Princeton's lack of smell, I relaxed, eager to find more sentences like that first one. Skip all the other books on this list if you must, but not this one.
The Lifecycle of Software Objects by Ted Chiang
Do you remember Tamagotchi's? They were the digital pets that you had to feed, play, and raise into adulthood. Imagine a more advanced version of that digital pet with artificial intelligence that lives in your game console and adopts human characteristics through your parenting skills. With enough money you can even buy a robot body for it to inhabit so you can interact with it in real time without the console. You get attached to your pet, but after years, the software that supports your pet's habitat becomes outdated. What do you do? You can find out the answer in Chiang's novelette. I immersed myself in Chiang's future world; it stayed with me for sometime after I finished. It's short enough to be your first science-fiction experience.
The Buddha in the Attic by Julie Otsuka
Otsuka wrote a story about the collective struggle of Japanese picture brides and made it lovely. I can't believe I was so late on discovering this novel, but if I didn't happen to catch it on a library display case, I might have missed it completely – book covers matter. It was like reading a series of eight extended prose poems, with a foundation in historical fiction. It being written in first person plural gives the reader the experience of many women, yet still shows their connection. And the plot? She didn't even need one. I wish I wrote this book.
Slapboxing with Jesus by Victor LaValle
Interconnected short stories, coming of age in the 80s, New York City, Black boys, and devastating first sentences. Trust me, just read it.
I see all types of books at the library, especially books I would never consider reading, and picture books fall in that category. Technically, I didn't read this one either because there aren't any words. Tap into your inner four-year-old self and you'll be able to appreciate a lonely boy's search for friendship in melancholy shades of blues and greys.
Thirteen Reasons Why by Jay Asher
This book haunted me. Listening to this novel as an audiobook brought me right into the story because Hannah Baker narrates half of the story on cassette tapes. She has committed suicide by the time Clay Jensen, the main character, listens to them. Clay listens to the events that lead up to her suicide (and his involvement), and even though the readers know Hannah's death is final, it feels like one decision could prevent her from taking her life. It's the type of book that makes you reflect on the power of words.
I don't often come across graphic novels that focus predominantly on Black characters, especially when no superheroes are involved. Love's illustrations are so striking that you can enjoy them alone, but don't, or you'll miss Lee Westmoreland's story. Lee is still searching for her white playmate in a dangerous alternative world, in hopes of preventing her father from being lynched. A gentle giant of the swamp named Bayou accompanies Lee and the backstory of his life is developed in this volume.  This book ended too soon and volume three isn't published. I'm tempted to write Love a letter in hopes of encouraging him to finish faster.
Missing You, Metropolis by Gary Jackson
You know how some people use humor to discuss a difficult issue? Gary Jackson uses comic book superheroes to address death, sexuality, racism and the mundane. This collection is perfect for those who avoid poetry for whatever (crazy) reason; it's not bogged down with abstraction. I can see why it won the Cave Canem prize. It's the perfect companion to Bayou.
Y: The Last Man, Vols. 1-10 by Brian K. Vaughan
It's cheating to include the whole series of Y: The Last Man, but if you like the first one, you'll definitely read all the way through. While I was in the holds queue – a waiting list for popular material at the library – for Saga, Vol. 2, I searched through the catalog for another graphic novel series by Vaughan and found this one. I was intrigued by the summary of an earth without men, except one, two if you include his monkey sidekick. I was prepared to see Yorick take advantage of his last man status with the ladies, but he was (mostly) dedicated to finding his fiancée. I did side-eye a few parts in this series, but I'll let you discover those parts on your own. I would love to see someone like Nnedi Okorafor write her own version of this story.
Of all the books on this list, Long Division is the only one I bought immediately after returning the library's copy. Boom. This novel spoke to me, not in the mystical sense, but it felt like I was the book's intended audience. I can't even say I understood it all, but that didn't bother me because it was funny and the characters were language nerds. How can you not like kindly pause, dubs, and skin-sacks? I dare you to read this novel.