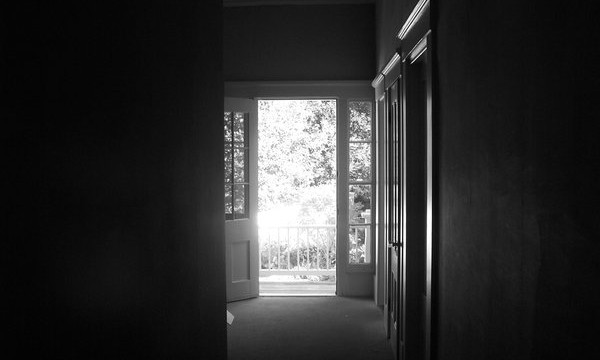 "Name her brown" by Naima Woods
Name her brown
I haven't seen one like you before dressed up in calico, you like a fig but inside out, little bread bit. I'd like to see you up close, up under you know what up under, just to check in on your particular markings, your particulars.
Have you ever seen a big man like me, my tiny strange garnet, don't you want a little twirl of my finger inside your ear? Come a little closer I've been saying, come up and let me check you from the inside.
I thought that'd you be joyful I've been saying. I thought that you'd smell like butter cream but darker, you know and heavier in my mouth you ungreased dimple, but you're not over here enough and too over there even though I keep saying come closer.
Look at my door wide open just wide open for you like a door that's never wanted to be closed because I've never seen one like you, spit-slick and wilting. Doesn't it look cool here closer here let me see what you've got what you've gotten.
Naima Woods is a poet and educator living and working in the countryside of Southern New Mexico. Her work is concerned with black bodies, particularly women's bodies–how they are seen, what work they are expected to do and produce, the dangers and intricacies inherent in living in one. She is currently pursing her MFA at New Mexico State University. Her work can be read in Nepantla, Blackberry: a magazine, Broad! and elsewhere.