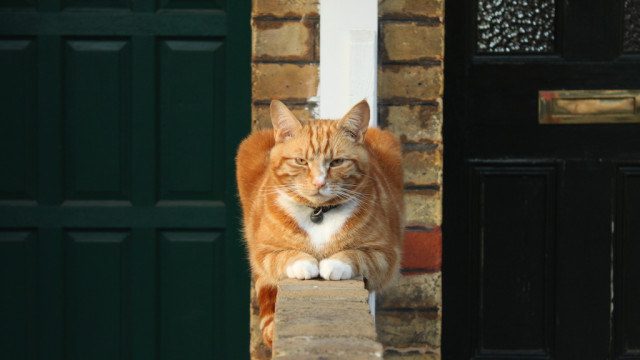 "Kynda's Cat" by Thadra Sheridan
I was fifteen years old
the day that Kynda's father
threw the cat against the wall.
He threw it against the wall, then
yelled at me and Marti to leave.
We weren't doing anything, just
standing there,
watching Kynda be a brat.
But he wanted to yell at her proper, and
we were in the way.
So he stabbed his finger at us,
YOU
then swung it to the door,
OUT!!
But not before he threw the cat against the wall.
It made this sort of
GACK
sound, then
slid to the floor.
And I felt sorry for it,
and glad that I didn't live in this house,
where mothers are insane,
and fathers throw pets.
I mean,
sure,
my dad chased me up the stairs,
and threw my brother against the refrigerator, but
never
in front of company.
Thadra Sheridan is a writer, performer, teacher, and humorist from Minneapolis, MN. Her work has appeared in Rattle, Moxie Magazine, on Button Poetry, Upworthy, HBO's Def Poetry Jam, and in several anthologies. She is the recipient of the Jerome Foundation's Verve Grant for spoken word and a weekly columnist for Opineseason.com. She is currently working on a memoir and a series of short films based on her poetry.