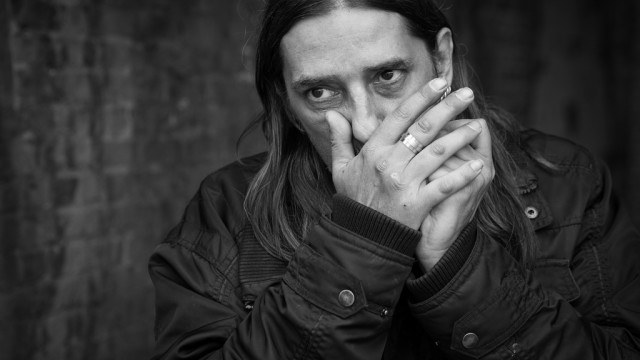 Three Poems by Maggie Shaheed
"Tha flood is ovah
tha ground is dry
why you wear yo' pants so high?"
WILLIE "WEEPIN'" MITCHELL
He's got no rhythm, just the blues
stringing him along
cocktails of gin and schizophrenic meds
reduce him to a long sobbing song
weeping openly at the bar
startling the faces of grown men
"Do the boogie woogie
and turn yo'self around
dat's wat its all about"
BENSON SMITH
after the blues man came home
laid his harmonica and guitar down to rest
the weary blues became a treacherous playground
pus and blood between him and his woman
easter morning saw the sore split wide open
silhouettes of couples clenched in love
spilling over from last night's show
erupts punctured lung
splattering reality on listening walls
fighting to find a place between there and now
sending forth dull points of light
dissipating like dust from bricks
never to resurrect in him again
"Now Ah lay me down to sleep
Ah pray the Lord mah soul to keep"
PERCY KENNIBREW, JR.
he thought it best he go back down south
let trouble whittle down to a memory
we grow old and forget
after a night of drinking at the bar
accused of touching the breasts of his teenage cousin
while she slept in the old lady's shoe
darkness made him do it
not enough rooms or beds mingle dreams
years before time stolen with her mother
behind the garage hands uncertain and curious,
went all the way every summer
when grandma first heard the news
she covered her ears, gagged her mouth
swept the talk of incest out of the house
Maggie Shaheed is a community poet, writer and teaching artist. Her chapbook, Mosaic (NightBallet Press 2013) is in its 16th printing. Shaheed has published poems and fiction in Essence Magazine, The Mom Egg Review, Black Magnolias Literary Journal, Blackberry Magazine, and Femficatio.