"Wolf Stories We Told That May Not Be True" by Rion Scott

Belly round and full with baby meat; the animal ambled side to side, drunk from the stone-heaviness of her gut. Sated, though confused by the metallic taste of the child's lotioned skin. The canine licked clean its teeth and trotted off to commune with her pack.
+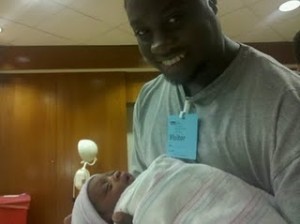 Rion Amilcar Scott has contributed to PANK, Fiction International and Confrontation, among others. Raised in Silver Spring, Maryland, he earned an MFA at George Mason University and presently teaches English at Bowie State University.